SoFi is an online-only lender that offers some of the best student loan refinancing options available. With low rates, deferment and forbearance options, and career coaching, there's much to like about SoFi. However, they have poor customer service and stringent approval barriers.
SoFi Refi Review
Name: SoFi
Description: is an online lender offering top-tier student loan refi options. With low rates, deferment and forbearance options, and career coaching, there's much to like about them.
Interest Rates

Customer Service

Repayment Options

Refi Amounts
Summary
SoFi is an online lender offering top-tier student loan refi options. With low rates, deferment and forbearance options, and career coaching, there's much to like about SoFi.
Pros
Competitive and low-interest rates
Refi available in all 50 states
Many forbearance and deferment options
Career development opportunities
Cons
High credit score needed
High income needed
Poor customer service
What Is SoFi?
Started in August 2011, Social Finance (SoFi) was the first company to ever offer student loan refinancing (refi). Since then, they've grown to other products such as private, home, and personal loans. According to SoFi, they've helped finance over $45 billion in loans for over a million people.
They truly were the first of their kind, paving the way for student loan refinancing. At their beginnings, they were the uncontested refi champions.
However, do they still hold the crown of being the premier refi option? Although they offer some of the most competitive interest rates out there, they require top-of-the-line credit histories, incomes, and debt-to-income ratio. Though, they do also offer some nice perks and benefits.
How Does SoFi Refi Work?
SoFi's application process is pretty standard, requiring the typical personal and financial information.
Student loan refinancing (refi) is when a company like SoFi pays off your existing student loans but gives you a new loan at a (usually) lower interest rate. Refi can be one of the best ways to save money by decreasing the interest rates on your loans.
Should I Refi My Federal Student Loans?
On the surface, your new refi option could have a lower interest rate than your federal student loans. However, remember that federal student loans have a lot of benefits.
For example, federal loans offer public service loan forgiveness, interest-free deferment and forbearance, discharge options, and income-based repayment plans. No other private lenders offer such perks.
The decision to refi should be carefully thought out. If you plan on taking advantage of any of the federal benefits, then refi might not be for you.
SoFi Rates, Terms, and Fees Summary
Offering some of the most competitive rates available, SoFi also has stringent requirements. They typically only accept those with good or excellent credit history. Though, if you make the cut, they offer many awesome perks and benefits.
SoFi also allows cosigners, but they cannot be released. In addition, you can get a rate quote completely free of charge.
SoFi Rates, Terms, and Fees Summary
Variable Rates (APR)
1.99–6.24%
Fixed Rates (APR)
2.99–6.24%
Loan Terms
5, 7, 10, 15, and 20 years
Loan Amounts
$5,000 minimum; no max
Fees
None! Only late payment fees
Payment Frequency
Monthly
Co-signers
Non-releasing cosigners
Residency
U.S. Resident or permanent resident
What Makes SoFi Unique?
SoFi's unique twist is their free career coaching. They are the only lender with a focus on advancing their client's careers. By providing access to coaches and networking opportunities, SoFi can help borrowers through the job search.
Pros & Cons Of SoFi
SoFi is an excellent choice if you can meet their requirements. According to prior loan data, they typically refinance loans for those with advanced degrees in law and medicine. One of the nice things is that they refi across all 50 states, which is something not all lenders offer.
However, SoFi doesn't offer cosigner release, which can be a significant deterrent for cosigners. Moreover, their customer service isn't great.
Pros
Competitive and low-interest rates
Refi available in all 50 states
Many forbearance and deferment options
Career development opportunities
Cons
High credit score needed
High income needed
Poor customer service
How Do I Qualify For SoFi Refi?
Like we've mentioned, refinancing your student loans with SoFi isn't an easy task. Having top refi options, they come with high entry barriers. You'll need to make sure your credit score is in tip-top shape.
Financial Requirements
Minimum credit score of 680, but most approved lenders are in the 700s
No minimum income stated, but data shows average salary to be about $100,000
No recent bankruptcies or delinquent loans in the past seven to 10 years
Meet debt-to-income (DTI) requirements; specific limits unknown
Given that some of SoFi's financial requirements can be a bit steep, it's not bad to take a look into lenders like Earnest or ELFI. These both take lenders with lower credit scores. Furthermore, Earnest also looks at more than just your credit score to determine your eligibility.
Individual Requirements
US citizen or a permanent resident
Must have an associate's degree or higher
Must have graduated from a Title IV public or private institution authorized to receive federal financial aid
What Does The Average Applicant Look Like?
According to a 2018 report for private loans, the typical SoFi applicant met the following average financial requirements:
FICO Score of 762
Gross yearly income of ~$177,000
Monthly cash flow of ~$7,300
These levels are by no means easy to meet. It's worth remembering that SoFi's main target seems to be high earners from top schools in the country. Applicants with advanced degrees also seem to be approved more often than those without.
What Are SoFi Repayment Options?
SoFi offers typical loan terms of 5, 7, 10, 15, and 20 years for both their standard and medical refi. No fees arise if you want to pay off your loan early or make a larger monthly payment.
They also offer a 0.25% discount on your interest rate if you sign up for automatic payments.
Generally, the shorter the loan term, the lower the APR. Thus, you'll end up paying less money in the long run.
SoFi also offers a plethora of deferment and forbearance options.
For borrowers going back to school, entering the military, or going under disability rehabilitation, you can postpone your payments. Moreover, those who lose their jobs may be eligible to postpone their payments for three months, for a maximum of 12 months. In fact, SoFi offers many ways to find jobs or networking opportunities to help you get back on your feet.
Medical and dental residents are eligible to only pay $100 per month throughout their residency for four years.
Since everyone's situation is different, it's vital to contact SoFi's customer service to ensure that you meet their various deferment and forbearance eligibility requirements.
Is SoFi Safe?
It's not my right to be the judge on this, but I can provide facts to help you make a good decision.
Unfortunately, SoFi was indicted in 2018 by the Federal Trade Commission for lying about how much money borrowers can save. The ruling forces SoFi to make any loan claims backed with ample evidence. Perhaps you can feel more comfortable knowing that the government is watching SoFi closely.
SoFi has yet to report any data breaches. However, there's always a risk when entering your sensitive personal and financial info online, even to the most trustworthy and safe companies.
Their customer ratings are "eh" to say the least. While the Better Business Bureau rates the firm an "A," TrustPilot consumer reviews place SoFi 3.6/5.0 stars. That TrustPilot rating places SoFi among the lowest-rated refi options out there.
TrustPilot users say that SoFi is "unresponsive, disappointing" and "uncaring" given the 2020 coronavirus pandemic.
Will SoFi Hurt My Credit Score?
Yes and no. SoFi won't hurt your credit score if you simply get a quote, but if you proceed with signing the loan, then your credit score may be affected.
In the first steps, SoFi will only do a "soft pull" on your credit score. "Soft pulls" don't affect your score. However, in finalizing the loan, SoFi will do a "hard pull" for your credit history. "Hard pulls" can hurt your score.
However, credit inquiries play a small part in your total credit score (10% in FICO score). Moreover, they disappear after only 24 months. Nothing much to worry about if you don't open too many credit cards or loans rapidly.
How Is SoFi's Customer Service?
Given that they are based entirely online, SoFi offers a variety of ways to reach out to them. You can reach them by phone or email. Moreover, you can submit your payments via mail-in check.
However, TrustPilot notes that SoFi customer service is "unresponsive" and offers "terrible service." If you're looking for better customer service, check out Earnest.
What I Wish Was Different About SoFi
SoFi is no doubt one of the best options for lenders coming from strong credit histories and high incomes.
I do wish SoFi would be more open to a wider variety of applicants. If you don't make the cut for SoFi, it's a good idea to look into other lenders like Earnest or ELFI.
However, I think the biggest problem with SoFi is their customer service. Frankly speaking, their ratings aren't the best compared to others. While SoFi loans offer many perks and benefits, there have been many complaints about their customer service.
How Does SoFi Fare Against Competitors?
Top Student Loan Refinance Companies
How To Get Started On SoFi
SoFi's application process is entirely online. First, you can get a quote entirely free of charge. You'll need to enter basic info, such as your name, SSN, and income.
If you prequalify, you can see your rates and loan terms. Once you confirm that these loan rates are the best for you, you can finalize the loan. SoFi will then do a "hard pull" on your credit history. They may also request documents to confirm some numbers.
You can refi end-to-end on SoFi's website. Being entirely online has its benefits.
Should You Use SoFi?
Since getting a quote from SoFi is completely free, I don't think there's any harm in applying to SoFi to see your rates. Though, SoFi seems to be intended for those with high credit scores and income. Given that their refis offer so many perks and benefits at low rates, this trend would make sense.
I think you should apply for a SoFi loan—it's free. However, if you are looking for excellent customer service, Earnest or ELFI might be better. Moreover, if you want better loan term options, then Earnest is by far your best option.
Even if your application gets approved and you like your SoFi quote, it's always a good idea to look through all your options. You wouldn't want to miss out on lower rates because you didn't check out Earnest or ELFI. In fact, pretty much every online lender offers free rate quotes. It's worth the effort since you'll be with the lender you choose for years to come.
Check out LendKey to be matched to your perfect loan. And if you're considering finding business loans, then FundEra might be a great next stop!
FAQs
If I only have a credit score of 700, should I bother applying?
Absolutely. There's no reason to not apply because getting a quote is free. If you get denied, SoFi will explain why. There are no obligations, and you'll never know unless you try!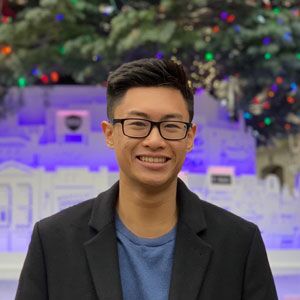 John Ta is an undergrad at the University of Pennsylvania and the founder of Penn's first undergrad personal finance club, Penn Common Cents. As a first-generation college student, he had to learn everything about personal finance on his own and seeks to mend the financial literacy knowledge gap seen almost everywhere. John is currently studying for an MS in Chemistry and a BA in Physics (business & tech concentration), Biochemistry, and Biophysics and is interested in the intersections of finance and healthcare.