With the emergence of user-friendly investment apps like Acorns, Robinhood, and Stash – a 401k and IRA investment app was bound to pop up.
Enter: Blooom, a wealth management tool designed around analyzing your IRA and 401k retirement account for free.
The CEO and Founder of Blooom, Chris Costello, spent years following the traditional finance industry business model catered to the wealthy. Think clients with $1M investment portfolios.
But stacking the cash wasn't always the lifestyle Chris led. He came from humble beginnings, with the financial habits of his parents barring his family from services that would have helped enhance their financial lives.
It is because of his parents' plight that he decided to shake up the industry and create Blooom.
Why should only wealthy people have access to professionals?
Why must "normal" people resort to 'DIY' finances and make costly mistakes?
After all – don't they need the most guidance?
Blooom exists because "Very few people age 50 and younger will receive any kind of a pension in retirement, so this makes getting your retirement savings right all that more critical. Like it or not, the 401k, or workplace retirement account, has become the most important piece of American's retirement savings. Most people will not inherit millions, win the lottery, or sell a business for millions. The vast majority will need to intelligently save their way to a comfortable retirement."
And intelligently saving money should not be reserved for the ultra-wealthy.
With around 80 million Americans in the category of needing financial help, not qualifying for it in the traditional model, and not interested or confident enough to get it done themselves, Blooom has stepped in to save the day.
Blooom Review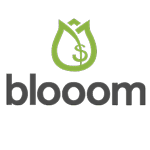 Name: Blooom
Description: is an automated wealth management service that analyzes your IRA and 401k retirement accounts to make sure you're properly invested.
Pricing

User Experience

Ease Of Use

Customer Service
Summary
If you'd like to make sure that your retirement accounts are invested properly, Blooom could be the perfect solution for you. In my opinion, the highlight here is the free account analysis that Blooom offers. You can simply connect your IRA and 401k and get helpful tips free of charge. No obligations or commitment is necessary! This is perfect for those of you who are happy with the DIY approach to your money. If you'd like a little more hand-holding, they offer that too.
Pros
Free Account Analysis
Easy Account Integration
Standardized Annual Fee
Cons
No Phone Support
Paid Tier of Service Is Costly For Those With Smaller Portfolios (less than $4,500 for DIY plan or $12,ooo for Standard plan)
Blooom At A Glance
Overview



A service that will analyze your 401k, 403b, 401a, and 457 account for free and make sure it's invested appropriately.


FREE analysis with custom recommendations. There's no catch. Just free advice you can use!


If you would like for Blooom to manage your retirement investments for you, they will do it for a flat fee of $120.



Features



Free 401k analysis, taking into account your goals and risk tolerance.


Blooom will identify whether you are investing in the most optimal investments your 401k offers.





Account Minimum
Pricing



Free 401k analysis (no commitment necessary).


$120 annual fee if you want them to manage your retirement accounts for you.



Requirements



Must have an employer-sponsored retirement account.


Blooom only manages 401k, 403b, 401a and 457 accounts.



Get A Free Analysis
Bottom Line
Blooom's mission is to 'help the un-helped.' To lend a hand to those who don't own private islands, or have offshore bank accounts in the Philippines. Blooom is a service directed at those who NEED guidance when it comes to retirement investing. Everyone will get older, everyone needs money to live out their 'golden years' in comfort, and everyone should know how a 401k can work for them during their working years, regardless of if they own a yacht or not.
Chris decided to put all of his years in the financial industry in one basket: the basket of helping people just like his parents. People just like you.
Blooom "Saw an opportunity to make an early and quicker impact with people who never wanted to be their own money manager by building a solution to fix the 10s of millions of poorly invested 401ks.
What Is Blooom?
When you think of 401k's, Roth IRA's, HSAs, Stocks, Bonds… your eyes might just gloss over. This stuff can be complicated, and the information out there isn't exactly presented in an easy-to-digest way.
That's why Blooom prides itself on not being complicated when it comes to managing your 401k employer account and IRA.
Blooom was founded in March 2013 in Kansas. Since then, they have blossomed into a powerhouse company providing ALL Americans with affordable, simple, and accessible 401k management options.
Their company began in a basement, graduated to a garage, and eventually got to where it is today: Managing $3B of 401k accounts in every state, with 30 employees.
The founders of Blooom managed money and investments for the uber-wealthy for YEARS and decided that their efforts would be best spent helping people that were turned away by Wall Street.
According to their website: "Our method was developed by a Certified Financial Planner™ to maximize your retirement options. Based on decades of market data, we have created an algorithm to optimize almost any 401a, 401k, 403b, or 457 accounts."
Blooom is independent, which means they put customers first.
Blooom is not associated with any big banks or financial institutions, so the customer is #1. There's no sleazy car-salesman pitch to get you to put more into your account, and there's no moving your account. They really are about what's best FOR YOU.
Blooom doesn't assume you know every single acronym or term in the investment world. They don't present you with confusing information, and they believe you deserve to know what's in your 401k. That's it.
Blooom is different because it doesn't play into the financial industry. They're rebels… and we like it. Blooom began so that people who have been neglected by the industry could get help. They created technology to help people actually take control of their retirement. They are changing the culture of investing by "putting people first."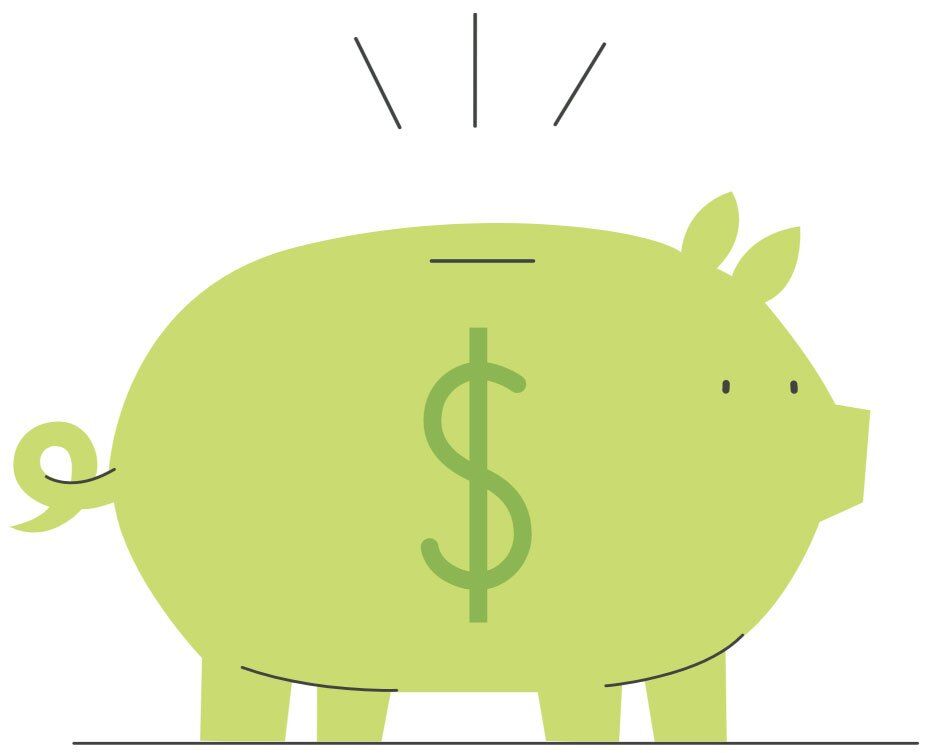 How Does Blooom Work?
To begin the FREE IRA and 401k account analysis, you answer a few simple questions about your current account, Blooom takes your answers and uses them to find the right allocation for appropriate investment strategies for your individual account(s).
When you securely link your IRA and 401k accounts to Blooom, their algorithm researches the best diversification for you. According to their website, this makes confusing and messy funds available to you, simple to understand.


Next, they give you an in-depth overview for free. This account analysis covers where your investment currently is versus where it should be.
This analysis is thorough, personalized, and free. Boom.
Pricing
After the free assessment, Blooom offers 3 tiers of service.
The Essentials tier is $95 per account per year and it only includes a personalized portfolio so that you know how to optimize your investments.
If you would like for them to automatically optimize your accounts, you will need to jump up to the Standard or Unlimited tiers.
The Standard tier is $120 per account per year, while the Unlimited tier is $250 per year for an unlimited number of accounts. That means once you have 3 accounts, it makes sense to jump up to the Unlimited tier. These upgraded tiers also give you advisor access so that you can feel confident that your investments are right for you.
No hidden fees. No penalties. And no account movement. Just simple investment management that you can easily access and understand.

Blooom Is Best For You If:
If personal finance or monitoring your IRA and 401k account just… 'isn't your thing.'
We're all busy, and while some people love to pour over spreadsheets and graphs in their day to day, that may not be you. If checking 'the market' and figuring out your options for smart investment returns isn't your cup of tea, Blooom is for you.
If you like simplicity
Blooom is easy to start, easy to manage, and easy to use. You can monitor your own accounts with suggestions from Blooom, OR you can jump to a paid tier to give Blooom the reigns. If you don't want to spend hours trying to figure out a complex website or what the hell is going on with your retirement account, Blooom is for you.
If you are not a millionaire or billionaire
You CAN use this service no matter what your net worth is – however, it's designed to help Americans that may not have access to this service otherwise. If you have a 401k account with your employer and you aren't bringing in a 'Wall Street Sized' paycheck, Blooom is for you.
Getting Started With Blooom Is Easy:
As advertised, Blooom is easy to use and understand. To get an analysis AND professional financial advice from Blooom is completely FREE.
You begin by answering a few questions about yourself: Name, DoB, all that jazz.
Then, you create a Blooom profile by providing your email and a chosen password.
After you sign up for an account, you answer a few simple questions about your IRA, 401k, 401a, 403b, 457, or TSP.
Your IRA, 401k, 401a, 403b, 457 or TSP is then securely linked to Blooom. They analyze your account, give you feedback, and appropriate next steps.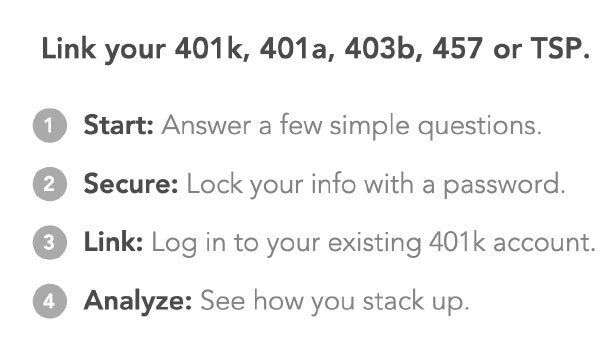 THAT'S IT
How Much Does Blooom Cost
Blooom's initial analysis of your IRA, 401k, 401a, 403b, 457, or TSP is FREE and open to anyone – after that, you'll choose a paid plan.
Their plans start at $45 per year per account and go up to $250 per year per account for their unlimited plan.
This easy-to-understand service is perfect for people who don't want to be in the weeds of their 401k. By using Blooom, you don't have to continually worry about the right trades, if your 401k is doing the most it can do, or if you're getting slapped with hidden fees.
It's meant to be a seamless 401k and IRA investing experience for anyone who needs it!
Blooom Pricing
Pricing Overview
Blooom has 3 tiers of priced services.
The DIY tier is $45 per year per account. It includes a personalized portfolio, but you'll make the trades yourself and you won't have advisor access.
The Standard tier is $120 per year per account. With this tier, they will place trades for you and give you access to an advisor.
The Unlimited tier is $250 per year for an unlimited number of accounts. Since this pricing isn't per account, it is a no-brainer for those who fancy the Standard plan but have more than 3 accounts. this plan includes everything in the Standard plan except you also receive priority advisor access.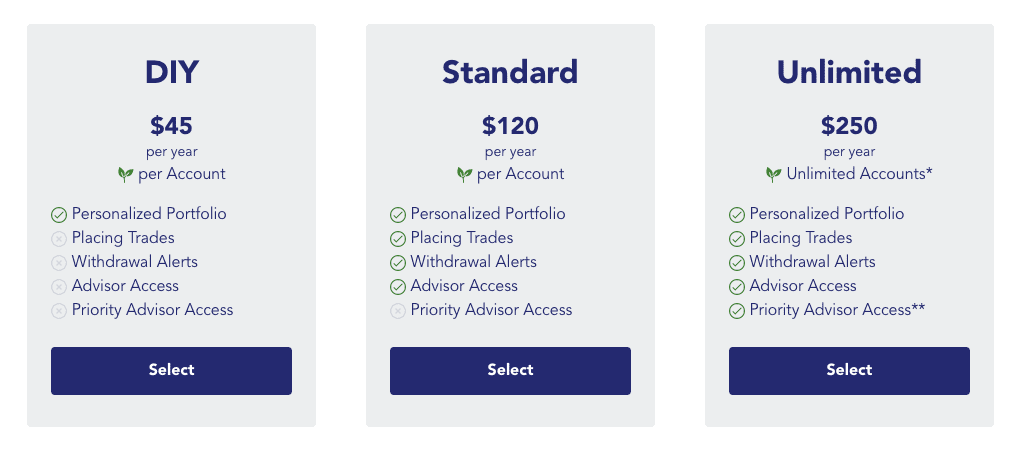 The initial IRA, 401k, 401a, 403b, 457, or TSP analysis is FREE. Anyone can have their account looked at by Blooom.
Customer Service
If you want to contact Blooom, you have to do it via email. It would be nice if it were possible to call them.
With that said, I emailed their support team to assess their response time, and I got a friendly reply in four minutes. Literally 4 minutes. Not bad.
Blooom Pros and Cons
The Pros Of Using Blooom
Their free retirement account analysis is extremely helpful and offers valuable insights into your IRA, 401k, or other employer-sponsored retirement accounts.
Blooom integrates seamlessly with all of the largest retirement account providers, which means it's a breeze to get set up and get your free account analysis.
The Cons Of Using Blooom
Blooom doesn't offer phone support, so you have to email them if you need help. With that said, they are very responsive.
At this time, Blooom is unable to manage your HSA.
The free account analysis guides you as to what your target asset allocation should be, but it doesn't make specific investment recommendations.
Blooom has changed its pricing structure seemingly every year over the past few years, so that's something to keep an eye on.
Service Highlights
By far, the #1 best thing Blooom offers is the free account analysis. It means you can simply connect your IRA and 401k and get helpful tips free of charge. No obligations or commitment is necessary! This is perfect for those of you who are happy with the DIY approach to your money.
Might as well get free helpful tips from experts at no cost, right?!
Blooom FAQ
Does Blooom Analyze IRAs too?
Yes! Blooom has expanded its service beyond 401ks to include IRAs.
Is there a cancellation fee?
Blooom accounts can be canceled at any time directly online after your account has been processed. You'll receive a refund for time not used.
What if I have a 403(b)?
No problem. They offer 403(b) analyses! IRA, 401k, 401a, 403b, 457, or TSP analysis, monitoring, and management are available through Blooom!
Will Blooom manage my Roth 401(k)?
Right now, Blooom only manages traditional 401k accounts. If you have a 401k or other employer-sponsored retirement account managed through Blooom, their advisors are available to assist you with any number of financial questions you may have, including general advice on how to invest your IRA.
What if I just started investing, and my 401(k) barely has anything in it?
Blooom helps all 401k participants, no matter the size of your 401k account.
With that said, if your 401k has a relatively small balance, you might end up paying a high percentage of your portfolio in fees to Blooom.
I personally wouldn't use the DIY plan if I had under $4,500 in assets, the Standard plan if I had under $12,000 in assets, or the Unlimited plan unless I had 3 separate accounts with a combined value of less than $25,000.
At what point does it make sense to use Blooom?
The free Blooom account analysis is perfect for someone with an employer-sponsored retirement account.
The paid account management service Blooom offers is perfect for the person who has a growing 401k and has absolutely no interest in managing it or doesn't feel comfortable doing it. They'll essentially take their recommendations and implement them for you. That means that you don't have to worry about ever managing your 401k again.
Ready For A FREE 401(k) Analysis?
Get your free account analysis now and see how you are doing!

Camilo is a personal finance expert and the Co-Founder and CEO of The Finance Twins. I was raised in poverty by a single mother and had to learn everything about personal finance on my own. I have been featured on Forbes, Business Insider, CNBC, and US News. Earlier in my career, I worked as an investment banking analyst on Wall Street at JPMorgan Chase & Co., and I have an M.B.A. from Harvard University and a B.S.E. in finance from the Wharton School of the University of Pennsylvania.