The CIT Bank Savings Builder is a high-yield savings account with a high-rate, competitive APY, and a unique incentive to maintain and grow your savings.
CIT Bank Savings Builder Review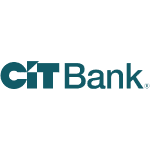 Name: CIT Bank Savings Builder
Description: is a high-yield savings account with a high-rate, competitive APY, and a unique incentive to maintain and grow your savings.
APR (Interest Rates)

Account Fees

Customer Service

Products
CIT Bank Savings Builder Review
The CIT Bank Savings Builder is a high-yield savings account with a high-rate, competitive APY, and a unique incentive to maintain and grow your savings.
Pros
High-interest rates
Little to no fees
Cons
No physical branches
Requires frequent maintenance for APY
CIT Bank Savings Builder Summary, Rates, and Fees
Summary of Interest Rates
| | | |
| --- | --- | --- |
| Tier | Requirements | APY |
| Base | Account balance less than $25,000 | 0.29% |
| Upper | Account balance more than $25,000 or $100 deposit/month | 0.45% |
Overall Summary
| | |
| --- | --- |
| Opening/Maintenance Fees | None! |
| Minimum Opening Deposit | $100 |
| Interest Compounding Frequency | Daily |
| Monthly Withdrawal Limit | 6 |
| Deposit Insurance | Up to $250,000 |
What is CIT Bank?
Founded in 2000, CIT Bank is an online bank headquartered in Pasadena, California, offering products such as high-yield savings accounts, money market accounts, and certificates of deposit.
CIT Bank also offers a user-friendly mobile app and sleek website that helps facilitate its online banking experience.
However, CIT Bank can offer such competitive interest rates because they don't have any physical locations, nor do they have a free ATM network. Without brick-and-mortar banks, CIT Bank doesn't need to worry about paying maintenance fees, wages, or rent, allowing the firm to provide much higher-than-average annual percentage yield (APY).
How much higher? Well, according to CNN, the average savings account APY is 0.06% across the United States. This finding means that CIT Bank Savings Builder's APY is nearly 20x higher than the national average. That's ridiculous.
Are Online Banks Bad?
No, not at all! Frankly speaking, I don't think I went to my brick-and-mortar bank once throughout the past year. In the age of the mobile phone, you can do everything you need to do online.
Online banking can be time-saving and efficient. For example, rather than going all the way to your bank in-person to deposit a check, you can take a picture of your check and deposit it online. Furthermore, I usually check my bank account using my phone weekly while I am walking to class or when I am eating dinner—multitasking!
However, if you enjoy talking to someone or like the feel of in-person banking in general, then online banks may not be for you. Another downside to CIT Bank is that you can only get customer service through the phone, but we'll talk more about that later.
How Does CIT Bank Savings Builder Work?
The CIT Bank Savings Builder is a unique and one-of-a-kind product designed to incentivize good savings habits.
You are first given a base 0.55% APY if you deposit less than $25,000 into your account. However, as long as you make monthly deposits of at least $100, your APY gets bumped up to an upper-tier rate of 0.75%.
It's also worth noting that if you maintain a balance greater than $25,000 in your account, you'll automatically have the upper-tier rate, but in reality, most of us don't have $25,000 lying around.
This bonus rate is a pretty sweet deal, considering that it will help motivate and encourage you to maintain a steady stream of savings. Besides, not only will you be building up your savings, but you can also build your emergency fund simultaneously. Remember: the average person can't afford a $400 emergency payment.
With CIT Bank Savings Builder, you can (hopefully) accumulate enough savings for a few months to develop an ample emergency fund.
Is There An Annual Fee?
CIT Bank has no annual fees to open the savings account and doesn't charge any monthly maintenance fees. However, if you need to make an outgoing wire transfer with less than $25,000 in the account, there is a $10 fee.
What Are The Overdraft Fees?
Hold on. There are no overdraft fees for savings accounts. Consequently, we don't even have to worry about them. Yay!
Pros & Cons of CIT Bank Savings Builder
Like all products, the CIT Bank Savings Builder has both ups and downs. We've left out "online bank" as neither pro nor con. Depending on your perspective, online banking can go either way.
Pros
Fantastic APYs (~20x higher than the national average)
Incentivized savings system helps build your future
No maintenance or opening fees
Money compounded daily
Cons
No free-to-use ATM network
$10 per outgoing wire transfer for account balances less than $25,000
No brick-and-mortar in-person locations
Customer service may not be the greatest
Is The CIT Bank Savings Builder For Me?
Generally speaking, if you're looking for a solid savings account with an excellent APY, the CIT Bank Savings Builder will work great for you. An untold benefit is the intrinsic motivation that comes with making these monthly $100 payments to maintain your upper-tier APY—encouraging and developing savings is something that will benefit you for years to come.
It's also worth noting that some competitors do offer accounts with higher APYs. However, the added incentive to make these monthly installments is not something to put aside and may outweigh the benefits of higher interest payments. Consequently, while higher APY accounts promote a "set and forget" style of saving, the CIT Bank Savings Builder will promote healthy injections of cash into your savings account.
How To Compliment Your Savings Account
If you're looking to truly maximize your accrued interest, it might be best to combine the CIT Bank Savings Builder with a CIT CD or some other high-yield savings account with a certificate of deposit. For example, if you have $10,000, a savings account with 1% APY, and a CD with a 2% APY, wouldn't it make the most sense to put $5,000 into both your savings account and CD? Not only would this split earn you $50 more in interest over a year, but you'd also still have somewhat frequent access to your money.
If you want to delve deeper into this idea, you could put $1,000 into a checking account, $2,000 into a savings account, and the rest into a CD ladder to maximize your money's liquidity while pursuing high-interest yields. Finesse.
How Can I Access My Money?
Since the CIT Bank Savings Builder is a savings account that is FDIC insured, you are limited to six (6) preauthorized or automatic transfers and withdrawals. This precaution means that you cannot withdraw money out of your account more than six times a month, or you might face fees and even closure of your account.
This access frequency starkly compares against a certificate of deposit, which doesn't allow you to access your money throughout the entire lifetime of the CD.
Said differently, you can access your cash an unlimited amount of times with your checking account. Consequently, there exists an interesting trichotomy between your savings, checking, and certificate of deposit accounts in terms of APYs and liquidity.
You can use CIT Bank's online banking website or your mobile app to access your money and initiate transfers. Unfortunately, CIT Bank doesn't have a free-to-use ATM network, even for their checking accounts.
Will My Money Be Safe With CIT Bank?
Absolutely! CIT Bank is FDIC insured, meaning that if CIT Bank were to suddenly fail, you wouldn't lose any of your deposits. Up to $250,000 in deposits, the FDIC will ensure that CIT Bank's performance will not hurt you.
How Is CIT Bank's Customer Service?
With online banking, people are often concerned about the quality and availability of customer service representatives. To amend these concerns, CIT Bank presents a plethora of contact methods.
CIT Bank allows you to send a secure message or email at any time of the day and week, and they offer automated telephone banking that provides your account balance 24/7.
If you want to talk to a customer service representative instead, there are also a good variety of options:
Weekdays: 9 AM to 9 PM ET
Saturdays: 10 AM to 6 PM ET
Sundays: Closed
How Could CIT Bank Improve?
For starters, CIT Bank could offer free-to-use ATMs across the country to make it a little easier to access your money.
Besides, CIT Bank is not accredited by the Better Business Bureau (BBB). Based on customer interactions, the BBB gave CIT Bank a "B-" rating, which reflects their failure to respond to five (5) complaints filed against them.
While the savings builder product is a solid pick, so you'll want to read some of the complaints and see if you think they would affect your experience as a customer.
How Does CIT Bank Compare With Competitors?
CIT Bank does an okay job against the competition. Considering that some banks actually do offer higher APYs without any need of $100 monthly deposits, then the question just really depends on your personal preference.
If you need an external incentive to build your savings, then the CIT Bank Savings Builder is best for you. A good sign of this would be whether you've struggled to save money and budget in the past.
We've listed some of CIT Bank's competitors below:
Bank
APY %
Minimum Deposit
0.45%
$100
0.3%
$0
0.4%
$0
0.25%
$0
0.15%
$0
0.15%
$1
Updated: 6/29/2020
What makes an MMA better or worse than a savings account? They sound the same.
The main difference between the two is that MMAs typically have higher APYs and require higher minimum balances than savings accounts. MMAs are also more liquid.

For the most part, MMAs and savings accounts are similar. If you're just looking for an account to place your savings in, either one works. Learn more about the differences in our MMA vs. savings account article!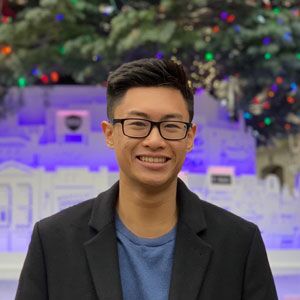 John Ta is an undergrad at the University of Pennsylvania and the founder of Penn's first undergrad personal finance club, Penn Common Cents. As a first-generation college student, he had to learn everything about personal finance on his own and seeks to mend the financial literacy knowledge gap seen almost everywhere. John is currently studying for an MS in Chemistry and a BA in Physics (business & tech concentration), Biochemistry, and Biophysics and is interested in the intersections of finance and healthcare.