Earnest is a lending firm founded in 2013 and headquartered in San Francisco, CA. Acquired in 2017 by Navient, Earnest offers competitive-rate personal loans, student loan refinancing, and private student loans and has refinanced about $10 billion in loans as of 2020.
Earnest Refi Review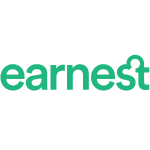 Name: Earnest
Description: is an innovative and millennial-friendly lender offering one of the best student loan refinancing products available, with extremely competitive variable and fixed rates. They refinance good-standing loans from $5,000 to $500,000. However, Earnest doesn't offer loans for Delaware, Kentucky, and Nevada, and doesn't allow co-signers.
Interest Rates

Repayment Options

Customer Service

Refi Amounts
Earnest Refinancing Review
Earnest is an innovative and millennial-friendly lender offering one of the best student loan refinancing products available, with extremely competitive variable and fixed rates. They refinance good-standing loans from $5,000 to $500,000. However, Earnest doesn't offer loans for Delaware, Kentucky, and Nevada, and doesn't allow co-signers.
Pros
Custom loan terms & interest rates based on your ability to pay
Competitive variable and fixed APRs
Easy interest rate estimates in 2 min.
Cons
Doesn't offer loans for Delaware, Kentucky, and Nevada
No co-signers allowed
Minimum credit score of 650
What Is Student Loan Refinancing?
Say you had a $10,000 student loan with an interest rate of 10% per year. After one year of not paying off your debt, you'd owe $1,000 in interest. Sheesh.
Student loan refinancing (refi) is when another organization pays off your loan but gives you a new loan at a (usually) lower interest rate. This is where lenders like Earnest come in.
Earnest now offers to refinance your student loan debt by offering first to pay off your $10,000 loan and second to open a new $10,000 loan at a lower interest rate. If you took this refinancing you'd be able to save money on interest every year.
That's a whole lot of savings. Imagine if this had gone on for several more years! You'd potentially be saving thousands of dollars.
Student loan refinancing can be one of the best tools you can use to help save a lot of money by decreasing the interest rates on your student loans.
Related: read our full Upstart Review
Earnest Rates, Terms, and Fees Summary
Earnest offers incredibly low-interest refinancing products and is one of the best options available for students with enough credit history and earnings potential to qualify successfully without a co-signer.
In fact, Earnest has one of the lowest variable interest rates on the market for student loan refinancing.
Furthermore, Earnest offers some unique, innovative benefits that aren't seen anywhere else in the student loan market.
For example, the firm provides "Precision Pricing," which caters your payment ability directly to the length of your loan. Earnest will work with you individually to figure out how long your loan term should be depending on how much you plan to pay biweekly or monthly.
Consequently, some loans can end at weird times, such as after 15 months, or after 27 months—they are catered to your specific payment ability and frequency. This entrepreneurial firm is the only one to offer such a unique tool to determine their lendee's monthly payments.
Being a technology-driven company, Earnest asks a variety of questions in their application to gauge the applicant's future potential income, savings habits, debt-to-income ratio, cash flow, and retirement contributions.
Combining these factors altogether allows Earnest to make data-driven decisions to give each applicant their own, competitive interest rate on their loan. According to the firm, this data is also leveraged to help keep interest rates low.
Earnest Refinancing Rates, Terms, and Fees Summary
Variable Rates (APR)
Starting at 1.99%
Fixed Rates (APR)
Starting at 3.19%
Loan Terms
Offered at every month between 5 to 20 years; 180 different possible loan terms
Loan Amounts
$5,000 to $500,000
Fees
None!
Payment Frequency
Biweekly or monthly
Co-signers
Earnest doesn't permit co-signers for refinancing
Residency
U.S. Resident or 10-year (non-conditional) permanent resident
Earnest Refinancing Pros And Cons
Generally speaking, Earnest refinancing is an excellent choice. However, you cannot refinance Sallie Mae loans because Earnest and Sallie Mae have a "no-competition" agreement due to the Navient-Earnest 2017 acquisition (look into ELFI for a Sallie Mae refi option).
Furthermore, Earnest doesn't offer refi in Delaware, Kentucky, or Nevada, and doesn't provide variable-rate refinancing in Alaska, Illinois, Minnesota, New Hampshire, Oklahoma, Tennessee, and Texas.
Pros
Flexible repayment schedules and payments
Skip one payment every 12 months
Easy interest estimate in 2 minutes
Low-interest rates
Cons
Must have a minimum credit score of 650
Have to be employed
Cannot refinance with co-signer
Not available to all states and cannot offer variable interest rates to some states
Borrowers have to be full-time students
Cannot refinance Sallie Mae loans
How Do I Qualify To Refinance With Earnest?
There are a few sets of criteria you must satisfy to refinance with Earnest.
Financial Criteria
Earnest uses a one-of-a-kind underwriting approach that not only takes into account your credit score, but also considers your earning potential, existing debt, savings behavior, and payment history—all indicators of financial responsibility. Consequently, to refinance with Earnest, you have to be an individual that meets the following financial-related criteria:
You have a credit score higher than 650
You're employed, you will be employed, or you currently have a steady income
You don't have a recent bankruptcy on your credit report
You've earned enough savings to manage two months of typical expenses
You make more than you spend
You historically make payments on-time
Although some of these may seem a little obvious, it's all part of the critical algorithm Earnest uses to determine if you are eligible for the loan and to see what the loan length/interest rate combination is. Remember that Earnest uses state-of-the-art models and technology to find the lowest possible interest rates catered towards your lifestyle.
Individual Requirements
These checks make sure that you suffice the standard requirements in regards to where you're from, your age, and your citizenship.
You're a United States Citizen or have a 10-year Permanent Resident Card
You'll finish school at the end of the applying semester
You don't live in Delaware, Kentucky, or Nevada (Earnest doesn't offer loans there)
You are at least 18 years old
Existing Loan Requirements
Earnest needs to make sure that you can refi your existing loans appropriately.
You're the primary borrower on your student loans
Your student loans paid for a non-for-profit school
Your student loans paid for your education
You'll finish your degree by the end of the semester using your student loans
You're requesting to refinance at least $5,000 ($10,000 for California residents)
Your student loans are with a United States-based firm
If you need a co-signer, you might want to look into ELFI refi or LendKey instead.
What Are Earnest Repayment Options?
As mentioned beforehand, Earnest uses a money-saving tool called "Precision Pricing" that inputs your monthly predicted repayments and outputs a predicted rate and loan term corresponding to the total loan principal and repayment ability.
Since the company offers loan terms at 1-3 month intervals ranging from 5 to 20 years, they can provide 180 different loan lengths, with an interest rate catered directly to the individual.
This algorithm is one of Earnest's unique offerings and helps to differentiate the firm from the rest of the student loan lenders out there. Precision Pricing works in your favor to ensure that you don't pay any more than you have to for your loans.
As Earnest puts it, the model is "a solution that puts the power in the hands of the client, not the bank."
If you find that you can pay off your loan in higher monthly installments, you can easily call Earnest to bump up your minimum monthly payments, to which they will appropriately adjust your loan term.
An example of Precision Pricing can be seen on Earnest's website. Trust me: it's cool to take a look at if you're curious.
Earnest also allows users to pay their bills via autopay, and they also offer a 0.25% interest rate discount for those using autopay payments.
Who Should Get Earnest Refinancing?
Earnest refinancing is not for everyone.
If you have a good credit score (>650) or if you are looking for refinancing options in general, you should definitely look into Earnest. Their refinancing program is one of the best available considering their low-interest rates and customizable loan term lengths.
Furthermore, they are a technology-driven and innovative firm that has demonstrated that they put the client first.
However, if you have a fair or poor credit score (<650), you won't be eligible for refinancing in the first place. In fact, if you don't suffice the standard criteria stated above, you might not be able to qualify.
Earnest is looking for individuals who they believe are relatively safe investments since people defaulting on their loans could lead them to lose huge margins down the road.
In addition, Earnest requires applicants to be employed at the time of application or to demonstrate guaranteed employment six months down the road.
This requirement exists because Earnest wants to determine your earnings potential and to see if you are capable of making more than you spend on your daily expenses already.
What's In The Fine Print?
Deferment and Forbearance Options
Earnest offers forbearance options that allow borrowers to pause loan payments for three-month intervals up to four times (total 12 months across the lifetime of the loan). You might be able to qualify for forbearance if you meet one or more of the following criteria:
Unexpected income decreases out of your control

Example: laid off, converted from full-time to part-time
Not applicable: fired for poor performance

Essential spendings significantly increase

Example: medical bills, childcare expenses
Not applicable: online shopping expenses increase
Earnest also offers deferment options for individuals returning to school for at least half-time or entering the military. Deferments can last up to 36 months.
Other Additional Features
Earnest has caps on their refinancing variable interest rates (up to 11.95%).
Furthermore, Earnest allows its borrowers to skip one payment every 12 months. However, using this skip will increase your monthly minimum payments and interest rates in the future to account for the missed payments, so this might not be as useful it seems upfront.
Can I Trust Earnest?
Absolutely.
Although Earnest was acquired by Navient in 2017, for the most part, Earnest doesn't seem to be too involved with Navien. This observation is good news because Navient is currently under fire from multiple class-action lawsuits.
Earnest reviews also reflect the company's successful and innovative business model, even being rated "A+" by the Better Business Bureau. In addition, they have a solid score of 4.7/5.0 on TrustPilot.
Are There Referral Bonuses?
Earnest offers a $200 referral bonus for every person you invite to refinance their student loans successfully.
Pretty nice if you ask me.
What Other Loans Does Earnest Offer?
Earnest offers three main products: private student loans, refinance student loans, and personal loans. Throughout their products, they have developed a rapport for some of the most competitive interest rates on the market for even individuals with good credit. We'll talk about their other loans in brief here.
Private Student Loans
For the most part, private student loans are similar to student loan refinancing we've been discussing. However, there are a few key differences between the two.
Private loans can be filed alongside a co-signer, which can help qualify you more quickly. Furthermore, Earnest's private loan limits are much smaller than the $500,000 max of refinanced loans and vary depending on the applicant's schooling.
Generally speaking, Earnest offers some very competitive interest rates for their private loans.
Personal Loans
Earnest doesn't actually offer personal loans directly from the firm itself. Instead, it has partnered with Fiona, a tool that helps match you to the best personal loans.
The Fiona tool searches through all the loans available to find a monthly payment and APR best suited for your payment ability.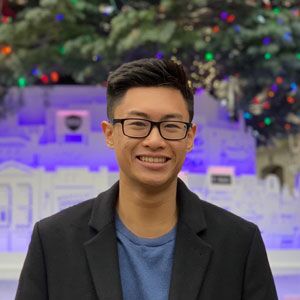 John Ta is an undergrad at the University of Pennsylvania and the founder of Penn's first undergrad personal finance club, Penn Common Cents. As a first-generation college student, he had to learn everything about personal finance on his own and seeks to mend the financial literacy knowledge gap seen almost everywhere. John is currently studying for an MS in Chemistry and a BA in Physics (business & tech concentration), Biochemistry, and Biophysics and is interested in the intersections of finance and healthcare.