Credit Sesame is a free-to-use app that can help fix and monitor your credit score while providing advice and analysis on your debt history.
A few highlights of the app include:
Free to use
Good TransUnion (VantageScore 3.0) credit score updates and monitoring
Free and unique identity theft insurance covering up to $50,000
Credit Sesame Review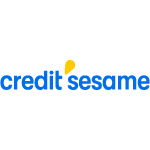 Name: Credit Sesame
Description: is a free-to-use personal credit management tool (PCM) that gives you free credit score monitoring, reports, and debt tracking. They stand out from their competitors by offering free identity theft insurance covering up to $50,000 in losses.
Service Fees

ID Theft Protection

Credit Score Updates

Customer Service
Credit Sesame Review
Credit Sesame is a free-to-use personal credit management tool (PCM) that gives you free credit score monitoring, reports, and debt tracking. They stand out from their competitors by offering free identity theft insurance covering up to $50,000 in losses.
Pros
Free to use

Good credit score update features

Identity theft protection & insurance

Provides information about your debt
Cons
Only provides information about TransUnion (VantageScore 3.0)

Only one TransUnion credit report a month
What Is Credit Sesame?
Launched in 2010, Credit Sesame is a rapidly growing credit and loan company that provides free credit scores, reports, and monitoring. In fact, millions of users use Credit Sesame. Their products are useful, safeguarding and estimating your credit score in a pinch.
Credit Sesame is accredited by the Better Business Bureau since 2011 and currently has an "A+" rating.
How Does Credit Sesame Work?
Credit Sesame's business model is quite simple. All you have to do is sign up for an account where you'll receive:
Free TransUnion credit score (VantageScore 3.0) updates once per month.
Alerts when your TransUnion credit score changes
Free credit monitoring
Free identity theft insurance covering up to $50,000
Debt tracking and recommendations
Free Credit Sesame credit scores (Experian National Equivalency score)
Is there a catch-22? Well, not really. We'll talk more about how Credit Sesame makes money below.
What Makes Credit Sesame Unique?
Credit Sesame's free identity theft insurance isn't seen anywhere else among its competitors. Similarly to before, once you sign up and enable Credit Sesame's free credit monitoring, you'll immediately be insured $50,000 against identify theft with access to live support to help with identity restoration.
None of Credit Sesame's competitors offer this sort of protection.
In addition, Credit Sesame focuses on user's debt, offering automated advice on managing your debt, and providing debt tracking tools.
Pros & Cons Of Credit Sesame
Generally speaking, Credit Sesame offers useful and free-to-use credit monitoring services. Besides, their identity theft insurance is one-of-a-kind, differentiating them from the rest of the market.
However, they only provide access to your TransUnion VantageScore 3.0 credit score, which isn't used by all lenders. Lenders tend to use your FICO Score 8 to judge your creditworthiness.
Pros:
Free to use
Mobile app is user friendly
Excellent credit score update features
Identity theft protection
Provides information about your debt
Cons:
Only provides information about TransUnion (VantageScore 3.0)
Only one TransUnion credit report a month
VantageScore vs FICO Score
VantageScore is a newer credit-scoring model used to calculate your credit score. Typically speaking, lenders may or may not look at your VantageScore, choosing to look at your FICO Score instead. However, the VantageScore is undoubtedly gaining in popularity as more lenders start to use it to assess creditworthiness.
Both systems scale from 300-850, but a VantageScore and FICO Score of 700 doesn't mean the same thing. While the algorithms differ, if your FICO Score decreases, it's more than likely your VantageScore will also fall, and vice versa.
Consequently, although the two models' credit scores might not be precisely the same, you can still estimate your FICO score using your VantageScore.
| | | |
| --- | --- | --- |
| Type of Credit Score | VantageScore | FICO Score |
| Lenders Usage | Sometimes used | Most frequently used |
| Importance | Very | Very |
| Gauge of Credit Health | Yes | Yes |
How Much Does Credit Sesame Cost?
Credit Sesame is completely free to use. Furthermore, you get access to credit score updates, monitoring, and identify theft protection without paying a dime. Since Credit Sesame focuses on debt, it also offers automated debt analysis and advice.
Credit Sesame also offers some paid plans for even more robust credit-related information and protection.
Premium Options
Credit Sesame offers three levels of advanced credit reports that can be accessed for additional payments each month.
Advanced Credit ($9.95/mo)
For those looking for more credit score monitoring, the Advanced Credit plan provides daily TransUnion VantageScore updates and monthly full credit reports from all three bureaus (TransUnion, Experian, and Equifax).
Pro Credit ($15.95/mo)
For an extra $6 a month on top of the Advanced Credit plan, Pro Credit provides all the benefits of Advanced Credit while giving users access to 24/7 credit report help and frequent credit score alerts from all three bureaus.
Platinum Protection ($19.95/mo)
If you're really looking to secure your credit, then Platinum Protection is here for you. Not only do you get access to all of the Pro Credit perks, but you now get 24/7 stolen/lost wallet protection with black market, public records, and social security monitoring.
Are these premium tiers worth it? I honestly don't think the average Joe needs any of the paid options. However, if you fear your identity might have been stolen, it wouldn't hurt to invest a little to help sleep better at night.
Is Credit Sesame Safe?
Yes, Credit Sesame is safe.
When you're opening your account, Credit Sesame doesn't even ask for your credit card information, and you only have to provide the last four digits of your social security number (SSN). While you also have to give your name, address, and other basic information, this information altogether can't be used effectively in potential identity theft.
Moreover, Credit Sesame has yet to report any significant data breaches (cough Experian cough data breach in cough 2017). Thus, Credit Sesame is relatively safe.
However, entering your information online in any fashion could be dangerous, but, given Credit Sesame's positive track record, you should be perfectly fine.
Will Credit Sesame Hurt My Credit Score?
No! Absolutely not.
Credit Sesame's credit monitoring tools are entirely independent of the ones used to determine your actual credit score. For example, their "Credit Analysis" tool on their dashboard provides information on each component of your credit score:
Payment history (35%) – have you missed any payments?
Credit utilization (30%) – do you use less than 30% of your total credit limit?
Average account age (15%) – how old is the average age of your credit?
Credit inquiries (10%) – how many credit cards have you opened in the past year?
Credit mix (10%) – do you have a good combination of credit cards, loans, and other accounts?
The firm only does a "soft pull" on your credit history, which is not factored into your credit score calculations. Furthermore, you could argue that Credit Sesame is actually helping your credit score indirectly by making you aware of what portions of your score you could improve on!
How Does Credit Sesame Make Money?
Since Credit Sesame's services are entirely free for the consumer, a natural question is how the company makes money off its services.
Credit Sesame mainly makes money using product referrals, advertisements, and affiliate programs. For example, when you sign up for one of Credit Sesame's recommended credit cards, Credit Sesame gets a referral bonus.
Considering the firm's user base of over several million individuals, Credit Sesame has been able to generate attractive revenues. As a result of their successful product, they've raised over $100 million in start-up funding.
How Is Credit Sesame's Customer Service?
Credit Sesame offers a few options for customer support:
Online form to submit a written help request
Customer help email:

[email protected]

Mail: 444 Castro Street, Suite 500, Mountain View, CA 94041
However, Credit Sesame doesn't have a dedicated phone line for consumers to talk to real people.
How Does Credit Sesame Fare Against Competitors?
If you're looking to monitor more than just your credit score, you could also check out LifeLock, which helps guard and recover against identity theft.
How Could Credit Sesame Improve?
Credit Sesame could improve by firstly offering a direct customer phone line for their userbase. Although the intention is for customers to pay to access their full credit reports and other bureau's credit scores, considering that some competitors offer free full credit reports, Credit Sesame might be losing out on potential customers.
Considering that competitors like Credit Karma also offer Equifax and TransUnion VantageScores, Credit Sesame is missing out on that consumer base as well.
Furthermore, Credit Karma provides free monthly full credit reports, whereas Credit Sesame doesn't.
In tandem with Credit Sesame's unique identity theft insurance, the firm could potentially dominate the financial advocacy and management market with the right improvements.
How To Get Started On Credit Sesame
It's particularly easy to get started with Credit Sesame. Upon providing your name, address, and the last four digits of your SSN, you'll immediately see all your relevant information on your dashboard.
The dashboard displays your credit score and has three separate sliding screens:
Credit Analysis: breakdowns your credit score
Debt Analysis: showcases your debt, payment history and debt-to-income ratio
Credit Cards: consolidates all your credit cards
Moreover, Credit Sesame also has tools that explain and advise you on how to improve your credit history and debt.
The firm has a pretty sweet repertoire of perks and tools to stay on top of your personal finances.
Should You Use Credit Sesame?
Considering that Credit Sesame can't hurt your credit score, offers fantastic identity theft protection, and has excellent debt analysis tools, there are no real reasons not to sign up. Furthermore, nothing is stopping you from getting a Credit Karma, or WalletHub account that can cover all your bases simultaneously.
I'd recommend making a Credit Sesame account concurrently with its competitors to cast a wide safety net across your credit score. Each company covers the other's weaknesses, creating a fantastic synergistic relationship.
However, if you're looking to protect yourself against identity theft, then LifeLock might be a better choice for you.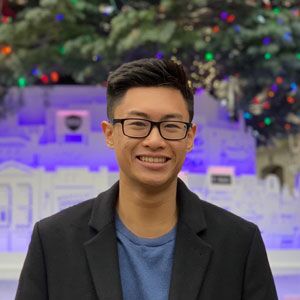 John Ta is an undergrad at the University of Pennsylvania and the founder of Penn's first undergrad personal finance club, Penn Common Cents. As a first-generation college student, he had to learn everything about personal finance on his own and seeks to mend the financial literacy knowledge gap seen almost everywhere. John is currently studying for an MS in Chemistry and a BA in Physics (business & tech concentration), Biochemistry, and Biophysics and is interested in the intersections of finance and healthcare.