LendKey is a student loan refinance company offering extremely competitive interest rates. Moreover, their rates are incredibly competitive and stand out against some of the other lenders out there.
LendKey Review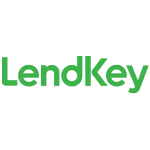 Name: LendKey
Description: is an excellent student loan marketplace connecting you to over 13,000 local and small credit unions and banks. As a middleman, they will provide you with the best loan options available, and consumers rate them well. However, they don't offer refinancing in all states and no deferment options.
Interest Rates

Repayment Options

Customer Service

Refi Amounts
Summary
LendKey is an excellent student loan marketplace connecting you to over 13,000 local and small credit unions and banks. As a middleman, they will provide you with the best loan options available, and consumers rate them well. However, they don't offer refinancing in all states and no deferment options.
Pros
Competitive and low rates
Allows co-signer release

No application fees
Cons
Not available in every state

Must have graduated with a minimum of an associates degree

Doesn't have federal loan benefits
What Is LendKey?
LendKey is a student loan marketplace launched in 2007 and is headquartered in New York City. Their innovative technology allows them to match over 13,000 lenders to their clients. LendKey's business model has worked so successfully that they've helped fund $3.1 billion in loans since their inception.
It's important to note that LendKey acts as a middleman between you and the lender. Though, LendKey works with local nonprofit credit unions and community banks, allowing LendKey to offer some of the lowest rates out there. This stands in stark contrast to bigger banks that generally charge higher rates, but are easier to find.
LendKey's goal is to connect you to these smaller banks to bring more favorable rates.
As a Better Business Bureau accredited organization, they are rated "A." In addition, TrustPilot reviews place them 4.5/5.0. Compared to some other lenders, their ratings are still pretty good.
LendKey Rates, Terms, and Fees Summary
LendKey Refinancing Rates, Terms, and Fees Summary
Variable Rates (APR)
1.99% to 5.25%
Fixed Rates (APR)
2.99% to 7.75%
Loan Terms
5, 7, 10, 15, and 20 years
Loan Amounts
$5,000 min; max varies by degree
Fees
None! Only late payment fees
Payment Frequency
Monthly
Co-signers
Some LendKey lenders have releasing cosigners
Residency
U.S. Resident or permanent resident
What Is Student Loan Refinancing?
Let's say you had $10,000 in student loans with a fixed annual percentage rate (APR) of 10% per year. After one year, you'd owe $1,000 in interest. That's a lot.
Student loan refinancing (refi) is when a company like LendKey or Earnest pays off your loan but gives you a new loan at a (usually) lower interest rate.
Now, LendKey offers to refinance your student loan. They first pay off the $10,000 loan and then open a new $10,000 loan at an APR of 5%. If you took this refinancing option, you'd only owe $500 in interest after a year.
That's 50% in savings by making a small switch. Now imagine if how much more you'd be paying if you had much larger student loans. You'd literally be saving thousands of dollars by refinancing.
Student loan refinancing can be one of the ways to save money on your student loans.
LendKey Refinancing Pros And Cons
If you're looking to refi your student loans, LendKey is a solid choice. They have competitive APRs and offer some nice perks. Furthermore, they allow you to have a non-binding co-signer and don't charge application fees.
However, LendKey doesn't offer refi in several states, including Maine, Nevada, North Dakota, Rhode Island, and West Virginia. Furthermore, if you have federal student loans, you'd lose a lot of those benefits, including forgiveness.
Moreover, while they offer typical loan terms, their term lengths are nowhere near as flexible's as Earnest's. We didn't list this as a pro nor con since Earnest is the only lender offering 180 different loan terms vs. the standard loan terms.
Pros
Competitively low APRs
No application fees
Allow co-signers
Autopay interest rate discount
Forbearance options available
Cons
Not available in every state
Doesn't have federal loan benefits
No way to postpone payments
Must have graduated with a minimum of an associates degree
Make sure to thoroughly compare all your options before you decide to refi with anyone of them.
How Do I Qualify To Refinance With LendKey?
LendKey needs to look through your credit history, debt-to-income ratios, and employment to gauge your risk level. Since lenders take a risk when they give you money, they want to make sure you can pay them back. Failure to do so is called "default" and can cause lots of damage to both parties involved.
Listed below are some of the requirements to refi with LendKey. In fact, LendKey doesn't have many requirements, allowing them to have a streamlined application.
Financial Requirements
Minimum credit score of 660
Income above $24,000/year
Debt-to-income ratio below 50%
Must refi at least $5,000
Individual Requirements
Must have at least an associate's degree
U.S. citizen or permanent resident
Cannot refi in Maine, Nevada, North Dakota, Rhode Island, and West Virginia
Also, what degree you're studying will affect the maximum amounts you can refi.
Undergrad degrees: max $125,000 refi
Graduate degrees: max $250,000 refi
Medical, dental, veterinary degrees: max $300,000 refi
What Are LendKey Repayment Options?
LendKey offers loan terms for five, seven, 10, 15, and 20 years. These are pretty standard loan terms. Also, LendKey doesn't charge any origination fees, so that's a nice bonus.
Their interest rates are low and competitive. As of 07/07/2020, their rates are as follows:
Variable rate: 2.86% to 5.50%
Fixed rate: 3.44% to 8.00%
LendKey also provides an option for autopay, which can reduce your interest rate by 0.25%. Consequently, with a FICO score above 810, you could be eligible for the following minimum rates for a five-year loan:
Variable rate: 2.61%
Fixed rate: 3.19%
It's worth noting that these minimum rates aren't applicable for any loan term greater than five years. Though, most companies follow similar stringent rules on these advertised rates.
Take a look below at LendKey's competitors to get an idea of just how reasonable these rates are—trust me, they're good.
Who Should Get LendKey Refinancing?
LendKey refinancing is for those with good credit scores (660 minimum) and looking to refi at least $5,000. They have reasonable interest rates compared to their competitors, but they require slightly less stringent requirements to qualify.
For example, while Earnest and ELFI currently offer lower variable rate APRs, they require stricter policies. Earnest has a more complex application, and ELFI has a minimum credit score of 680. LendKey might be best for you if you don't think you can qualify for a lower variable rate APR from Earnest and ELFI.
Also, LendKey only needs a minimum student income of $24,000, which is slightly less than some competitors. I.e., ELFI requires a minimum of $35,000!
In brief, LendKey is a good option for those with average incomes or credit scores.
What's In The Fine Print?
Co-signer Release
When you apply to refi your loans with LendKey, you can have a co-signer. However, a co-signer places their credit score on the line for your sake.
Some LendKey lenders offer co-signer release. On average, you can apply for co-signer release after 12 months. However, you must meet the following criteria to be eligible for co-signer release:
Don't miss any payments
Account cannot be delinquent
You must demonstrate you have sufficient income and credit history to support the monthly loan repayments
You must not have any bankruptcies or foreclosures in the last 60 months
Cannot have any loan default history
Remember: co-signers are there to help the lender feel more comfortable with giving you money. Loan defaults cost lenders a lot of monetary losses.
For instance, if you recently defaulted on a loan, LendKey will not let you release your co-signer. What's to say you won't default again?
Deferment and Forbearance Options
LendKey provides some forbearance options for those needing to delay their monthly debt payments. More specifically:
5, 7, and, 10-year loans: pause payments for up to four month periods, totaling 12 months max
15 and 20-year loans: pause payments for up to six month periods, totaling 18 months max
Unfortunately, LendKey doesn't support any deferment options. Even if you're going back to grad school or into the military, LendKey doesn't have any options to pause payments. If you're looking for lenders with deferment options, then you should look into Earnest.
Remember: LendKey Is A Middleman, Not The Lender
It's crucial to keep this fact in mind.
Some lenders could have lay payment fees; some won't. Others might charge you extra for returned checks; others won't bother.
Furthermore, a lot of numbers depend on the lender you sign up with. For example, some lenders will offer a grace period of six months, where they charge no interest payments for up to six months after you graduate. Others might be even more generous and only charge $25 every month you're in school.
LendKey merely acts as the middleman to help you find your lender. Make sure you read carefully through each offer to ensure there's no confusion. The last thing you want is to get the lowest possible APR loan but to have ridiculous bylaws in the fine print.
Can I Trust LendKey?
LendKey is a pretty trustworthy company.
They've had no problems with the federal government about their services. Furthermore, they're accredited by the Better Business Bureau with an "A" rating. Consumers on TrustPilot on average rate LendKey 4.5/5.0.
Moreover, in the last 12 months, seven complaints were filed. However, LendKey closed them all after a month with thorough, thoughtful responses.
Given that LendKey has also not had any significant data breach issues, we believe that LendKey is an excellent firm.
What I Wish Was Different About LendKey
Just a few things. I think the biggest problem I saw with LendKey was their website.
Surprisingly, while their website was straightforward and easy to follow, finding some vital loan information was difficult. For instance, no immediate information was available about deferment or forbearance options.
Compare this to firms like ELFI and Earnest, which display all their information clearly. This transparency allows consumers to easily find valuable and relevant details about their loans.
However, the lack of clarity might be because LendKey assigns you to a lender that might have their own unique terms. Understandably, it can be challenging to summarize all 13,000 lenders into a few paragraphs.
Offer refi in all states across the country
Provide some deferment options
More flexible loan terms
Have a clearer and more informational website
Are There Referral Bonuses?
LendKey offers a $200 referral bonus for every person you invite to successfully take a loan or refi. There's also no limitation on the number of people you can refer every year. Furthermore, the person you refer will also get $200!
A truly win-win situation for everyone involved.
What Other Loans Does LendKey Offer?
Private Student Loans
Generally speaking, LendKey's private student loans are similar to their refi products. LendKey still acts as a middleman between you and the actual lender. Furthermore, they still work with local credit unions and banks, allowing you to get competitive fixed and variable APRs.
LendKey's interest rates are some of the best available on the market, even offering an additional 0.25% discount for autopay. As of 07/07/2020, their private student loan rates with the autopay discount are as follows:
Variable rate APR: 2.99% to 7.77%
Fixed rate APR: 4.99% to 7.75%
If you're interested in finding a private student loan, LendKey is a fantastic option.
Home Improvement Loans
Looking to repair, renovate, or remodel your home? You'll probably need thousands of dollars to do so.
LendKey offers home improvement loans with low rates, benefits, and no-fee financing. Furthermore, all renovations are eligible for loans, so don't fret about whether your kitchen project will fit the criteria!
Though, rates vary from person to person, which is why LendKey doesn't instantly display typical rates on their website. If you're curious, I recommend you look into your offers and compare them against other home improvement lenders.
Top Student Loan Refinance Companies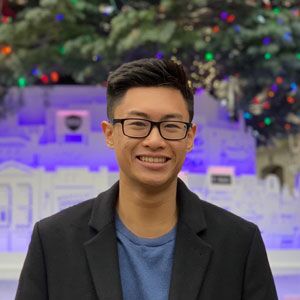 John Ta is an undergrad at the University of Pennsylvania and the founder of Penn's first undergrad personal finance club, Penn Common Cents. As a first-generation college student, he had to learn everything about personal finance on his own and seeks to mend the financial literacy knowledge gap seen almost everywhere. John is currently studying for an MS in Chemistry and a BA in Physics (business & tech concentration), Biochemistry, and Biophysics and is interested in the intersections of finance and healthcare.